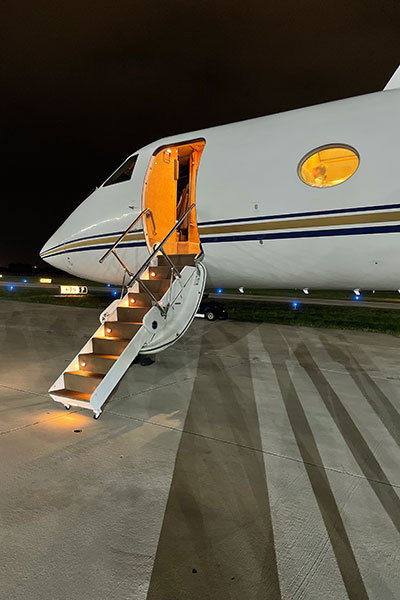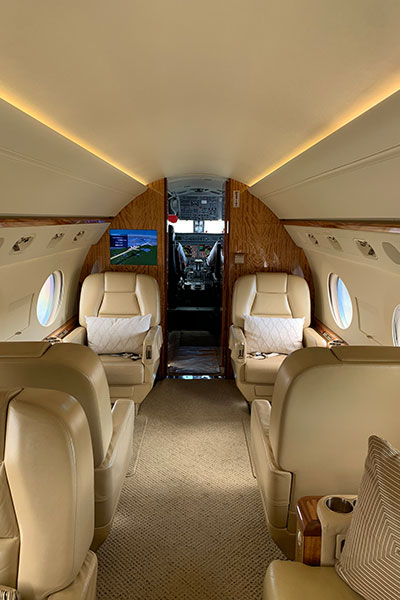 What type of chartered flight service only serves one subset of clients?
Arrow Jets believes that service should cover all aspects of flight to and from a destination. To this end, we've collected aircraft that allow us to meet the needs of our clients.
At Arrow, we have access to over 6000 aircraft, ranging in style and scale from helicopters to heavy jets.
As a full-service company, we believe in offering services that span all your air travel needs. Whether it's a short-hop flight, overnight red-eye, or a getaway that you've been planning for months, you need everything to be ideal. Arrow helps to ensure that's exactly what you get. Our aircraft enables us to meet the needs of our clients, no matter what they might be.
Arrow Jets has access to multiple size category aircraft to suit your travel needs:
Helicopters:
Typically used for short flights within a small area.
Geared towards professionals that need to reach hard-to-reach places.
Ideal for trips to locations without an adequate airstrip.
All you need to do is let us know where you're headed, and we'll get you there.
Props:
Props are for short flights that go from airfield to airfield.
State-of-the-art aircraft that have been tested and certified for operation.
They are perfect for traversing small towns with low-traffic airports or airfields.
Mid-Size Jets:
Ideal for North to South coast routing.
Seats 6 adults comfortably.
The mid/size plane is the ideal combination of convenience and form.
Light Jets:
For those mid-distance flights from city to city.
Reliable and effective service.
Our large contingent of light jets will get you from your source to your destination effortlessly.
Staffed flights, serving your needs along the way.
Super

Mid-Size Jets

:
Perfect for coast to coast travel nonstop.
Configured to fit 8 adults comfortably.
This category is the perfect for trips where golf bags and ski equipment are traveling.
Heavy Jets:
Ideal for around 14 passengers.
Large companies need a large air transport vehicle to carry all their staff to destinations.
Our large contingent of heavy jets are ideal for international travel.
Spacious and comfortable, our large jets are precisely what you're looking for.
DISCOVER Our Most Traveled Routes
More Than Just an Airline
The Arrow Experience is what we're all about. Just tell us where you want to go, and we'll get you there. We offer additional services such as in-air dining or other special requests.
With a wide array of fleets available, we have options in assigning one that suits your needs.
You can count on us to deliver a truly unique flight experience that you won't forget anytime soon. We build luxury into our expertise.
Our trained air service staff has been flying the friendly skies for decades in combined service. Let them tend to all your needs as you traverse the sky from your source to your destination.
Got a location you want to visit but haven't been able to get to yet? Call us today and book your flight now!